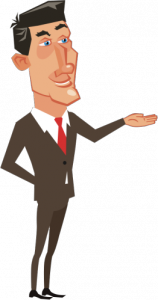 Welcome to myCompany

"myCompany is an integrated software soltuion which is designed to integrate all systems a company needs"

Automate your Management processes. myCompany provides to the management exact the information needed to decide. All information is centralized and all the time available.
Evaluation, analysis, statistics in tables or as graphics. The dashboards and reports in myCompany brings your data to life. Business Intelligence exactly as you need it.

Centralized task delegation- and progress analysis allows precise control of your business processes. Collaborate in a modern way, thanks to the integrated approach of myCompany.
Draw your financial flows in the right direction, charge both internal and external efforts and create budgets and forecasts for your projects and activties.
You can communicate with all of your partners, experts and external service providers. Visualize your relationship networks with graphs.
marketing & administration

myCompany provides a sophisticated document and information management for all documents, information and all correspondence.

Enter all your customers, partners, suppliers and all other contacts in myCompany. Addresses in myCompany are dynamically and you can adjust them exactly as you need.
Create, implement and evaluate your marketing campaigns and project. Optimize your marketing processes with myCompany and use interfaces to your marketing tools.
Manage all your products with myCompany, automate quote creation and administrate your warehouse.
Communicate with your audience in the way they expect it. You digitalize all your communication processes and record the information you need.
You control who has access to what data and use an intelligent information access management.
With mySearch myCompany has a full text search of the entire database and all document with their content.
The system management allows you to adapt myCompany to your processes dynamically without programming.
myCompany has an open architecture and interfaces to other solutions is easily made. See here what kind of interfaces we already realized.
Warning
: count(): Parameter must be an array or an object that implements Countable in
/srv/www/vhosts/ibv.eu/subdomains/mycompany/httpdocs/wp-includes/class-wp-comment-query.php
on line
405